ERP Software for Small Businesses
Gain greater control over your business or subsidiary with SAP Business One. This small business management software connects and streamlines your processes — and grows along with you.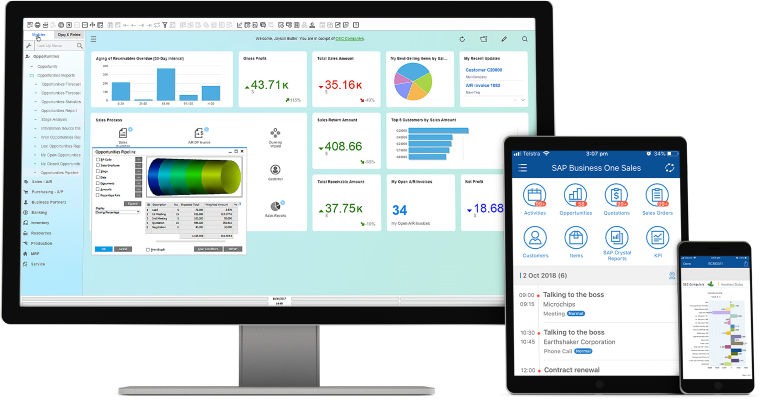 SAP Business One
Increase control over your small business with software designed to grow with you. Streamline key processes, gain greater insight into your business, and make decisions based on real-time information – so you can drive profitable growth.
On-premise or cloud deployment
Integrated business intelligence
Integration with the SAP HANA platform
Quick deployment
SME business management software
designed to grow with you

SAP Business One designed specifically for small companies and midsize businesses, the SAP Business One® application is a single, affordable solution for managing your entire company – including financials, sales, customer relationships, and operations.
Sold exclusively through SAP partners, it helps streamline your operations from start to finish, gain instant access to complete information, and accelerate profitable growth
Request for a Demo


Try a FREE DEMO today