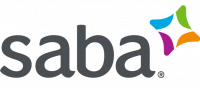 Intelligent Learning Management

Unmatched in capabilities and easy to implement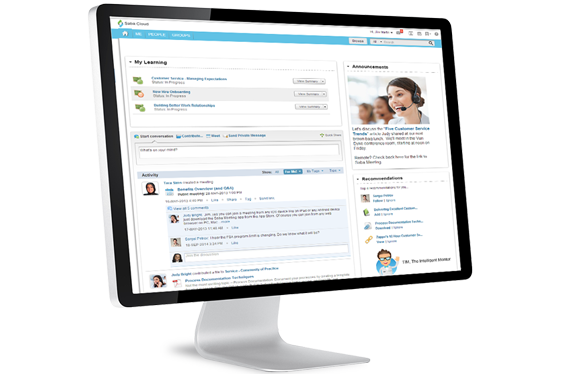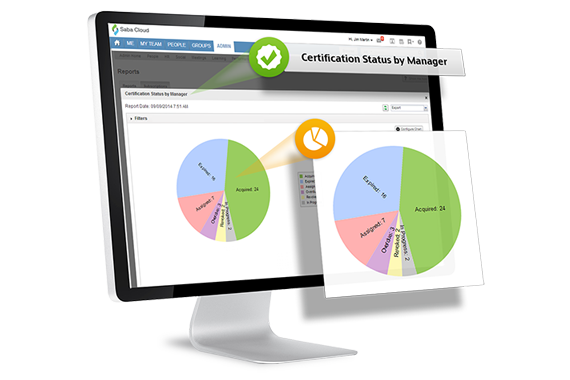 A more proactive and personal approach to talent management

Our cloud-based Intelligent Talent Management solution uses machine learning to improve the way you hire, develop, engage and inspire your people.
Find Better Candidates, Hire Smarter

Our cloud-based Intelligent Talent Management solution Enable a social, predictive and collaborative hiring process.
Help your people grow and succeed

Personal and relevant recommendations of classes, content and experts.
Social groups connect learners with each other and the material
Embedded web and video meetings enable collaboration and coaching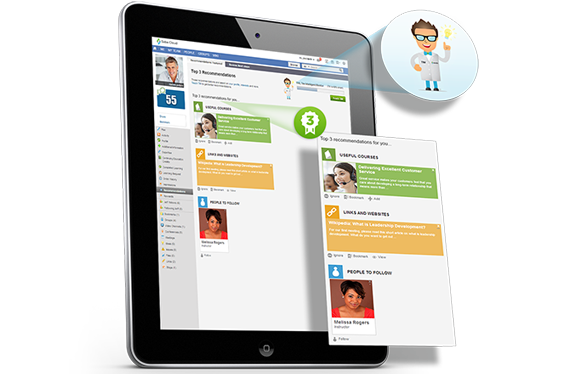 Reach more learners, save costs

Blend traditional classroom instruction with eLearning, virtual classrooms and recordings
Speed knowledge transfer and deepen understanding with communities and discussions
Provide just-in-time, just enough information via Saba Mobile
Engage and enable your extended enterprise

Provide and track formal and informal learning on a global basis
Support multiple audiences with targeted promotions, pricing and curricula for each
Elevate engagement with communities, discussions, meetings, badges and mobile access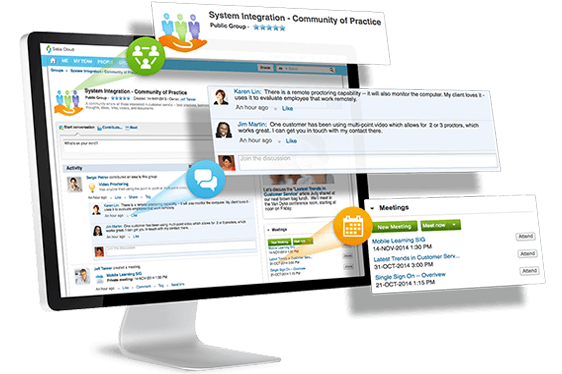 FEATURES
Learning Management

With Saba, you can easily create, catalog, manage and track all types of learning activities, including: web-based, instructor-led, video-based, or file based courses and classes, as well as SCORM, AICC, and Tin Can (xAPI) compliant e-learning. You can also connect, import and manage libraries of cutting-edge learning content from third party providers, including Lynda.com, OpenSesame, Skillsoft and more.
Learning Certifications

Do you have groups of multiple courses that users need to complete? How about regulatory training that must be completed within a certain time frame every year? The curriculum and certification features of Saba enable you to bundle together training options, making it simple for your users to see everything that they have to do and when they have to do it. These features also enable administrators to easily track additional dimensions, such as who has completed all of the required training courses.
Virtual Classroom

Deliver live or recorded training sessions virtually using Saba's fully integrated meeting solution. Extend your instructor's reach with virtual training that can be accessed from anywhere, including from Saba's mobile application. Set minimum attendances thresholds, take attendance, and give scores. You can also offer breakout sessions or pair the live training with additional resources, such as files, links or in-session assessments for a complete classroom experience.
Prescribed Learning Management

Save time with Saba's prescribed learning capabilities. Saba's powerful prescriptive rules and smart lists automate learning assignments. Simply define your target population (smart list) using any combination of values or exceptions (for example, all users with Job A except those in Location B), select the assignments to be pushed, such as registrations, curriculum, goals, skills, or any combination of these, and set the schedule. Users that meet the criteria will receive the assignments automatically and users who no longer meet the requirements will have be dropped automatically, saving you time to focus on creating great learning.
Micro-learning

With Saba, you can seamlessly "micro" your existing learning content. Through the use of tags, your learners can follow a top of interest to them and receive an automated micro-learning email digest that includes content related to the topics they follow. You can also connect and deliver top micro content from learning vendors like Open Sesame.
Gamified Learning

It can often be difficult to motivate your employees to take mandatory training. With Saba, you can offer a more interactive learning experience with course phases and milestones, course leaderboards, and by rewarding your employees with badges and points for completing their learning on time. As your employees earn learning points, they can also redeem those points directly in your company's reward store for a tangible perk.
Video Learning

Build a more engaging and interactive course experience with secure and high-performing video content. Your learners can launch and stream videos in their courses or classes directly from Saba Cloud or on the Saba mobile app for an uninterrupted, high-performance learning experience.
Learning Assessments

Measure learner progress and program effectiveness with Saba's built-in assessment tool. With this tool, you can measure learning outcomes with pre-course and post-course tests or give users the option of testing out of a course entirely. Surveys can also be sent to students or their managers immediately training is completed to capture feedback or even a few months down the road.
Smart Learning Paths

Empower employees to create career and professional development plans as part of the performance management process whenever a learning need is identified. Tie development plans and activities directly to competencies, for greater context, or set them independently to support career aspirations and goal performance. Leveraging artificial capabilities, Saba's system learns about each employee's responsibilities and aspirations, and then automatically recommends relevant classes, content and mentors that can help that employee succeed.
Reporting & Analytics

Saba's built-in learning analytics engine provides deeper insights into your learning programs so you can demonstrate value, maximize your resources and support key decisions with data, not hunches. Saba provides dozens of out of-the-box reports that enable you to track training efficiency, effectiveness and engagement in real-time. With the simple drag and drop functionality, a learning administrator with no systems experience can easily customize a report or create a new one from scratch. Administrators can create and email reporting dashboards to key stakeholders and use the advanced security features to make reports available only to those that need to know.
Request for a Demo


Try a FREE DEMO today