KRYSTAL – Document Management System(DMS) Software
KRYSTAL Document Management System, a completely web browser based Document Management Software Solution, is provided by Primeleaf Consulting Private Limited, an Indian Company based out of Mumbai, India.
KRYSTAL – Document Management System (DMS), the award-winning document management software solution from Primeleaf Consulting, is easy to install, easy to configure and easy to use system that allows you to spend more time on customer facing activities – instead of on tedious administrative and paper-based chores.
Our Document Management Software licensing, implementation and support packages are affordable for small, medium and large organizations alike. KRYSTAL – Document Management System (DMS) improves the way you Process and Manage your valuable documents, giving you peace of mind as you save time and money.
We offer Document Management System Software & releated services to our customers in Mumbai, Pune, Ahmedabad, Baroda, Delhi, NCR, Bengaluru, Chennai, Hyderabad and Kolkata region. Our services are available with our partner network throughout India and across the globe.
Easy, Efficient and Affordable Document Management Solution.
KRYSTAL DMS has everything you need in document management, in one affordable system.
Our easy to use and simple interface and high flexibility allow businesses of any type and size to implement it to their document management needs. This is why our KRYSTAL Document Management System is being successfully adopted across all industries that wish to go paperless.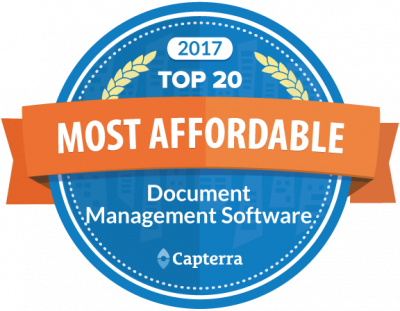 Why you need KRYSTAL Document Management Software?
Request for a Demo


Try a FREE DEMO today