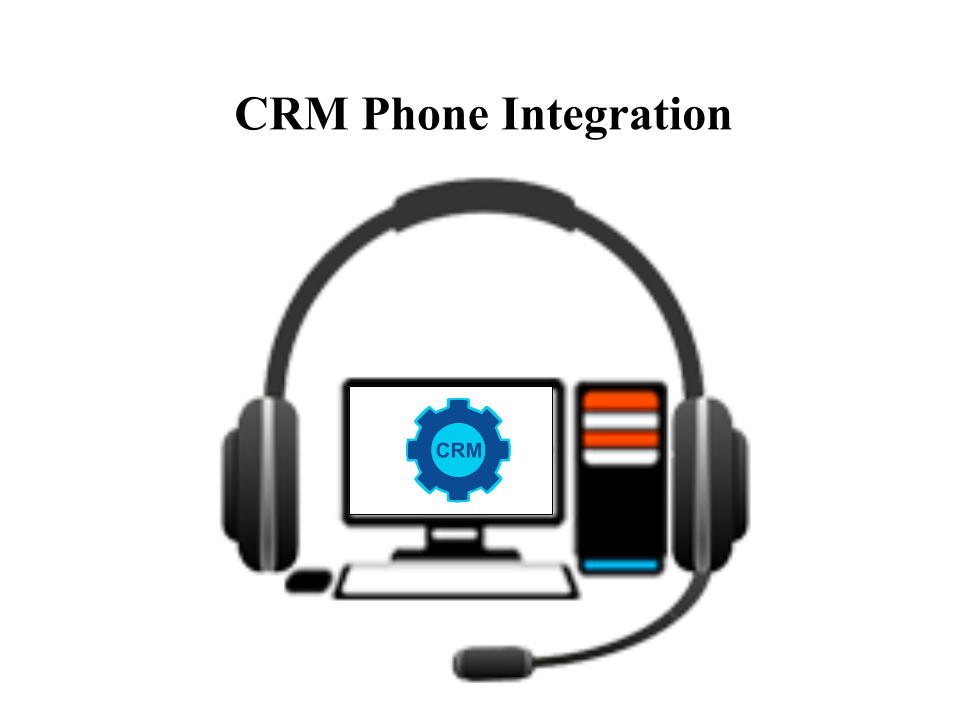 CRM PBX CTI Integration

CRM PBX CTI Integration improves efficiency of your phone communication by giving you more information and more options for each call you make or receive. Gives you an utterly new experience of effective phone communication right in your crm and drives your business processes to advanced standards.
All incoming and outgoing calls are recorded and available for any kind of further analysis. PBX CRM CTI Integration provides click to call, call logs, pop ups, call history.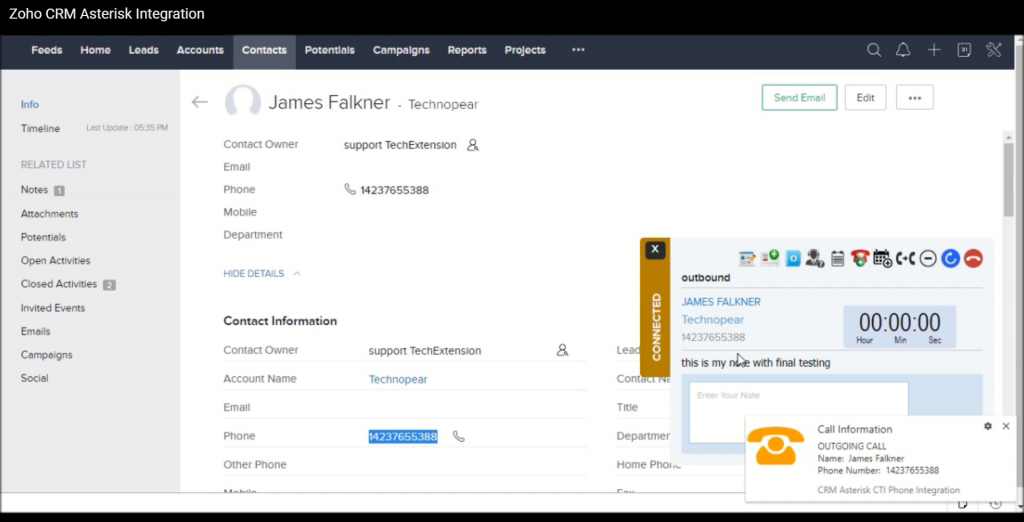 Incoming and outgoing Call pop up with details like Name , Account Names, Call Duration and call status

Call pop up shows Previous Description.

Call Recording in CRM with each call
Call logs with all details

Options : Create Account , Lead ,contact, Task , hang up call, transfer call etc.

Desktop Call Notification.

User can Save notes to calls.
Advantages of CTI Integration
All the information on fingertips on call PopUp.

Deliver excellent customer service through phone by managing outgoing and incoming call

Quick access to the latest notes and related notes
Get better reporting on call statistics.

Display call screen pops (caller's name) for inbound calls

Great amounts of time saved by processing new and existing phone numbers via Zoho.
Supported IP PBX / Call Center Server
Other Asterisk Based Telephonic Server