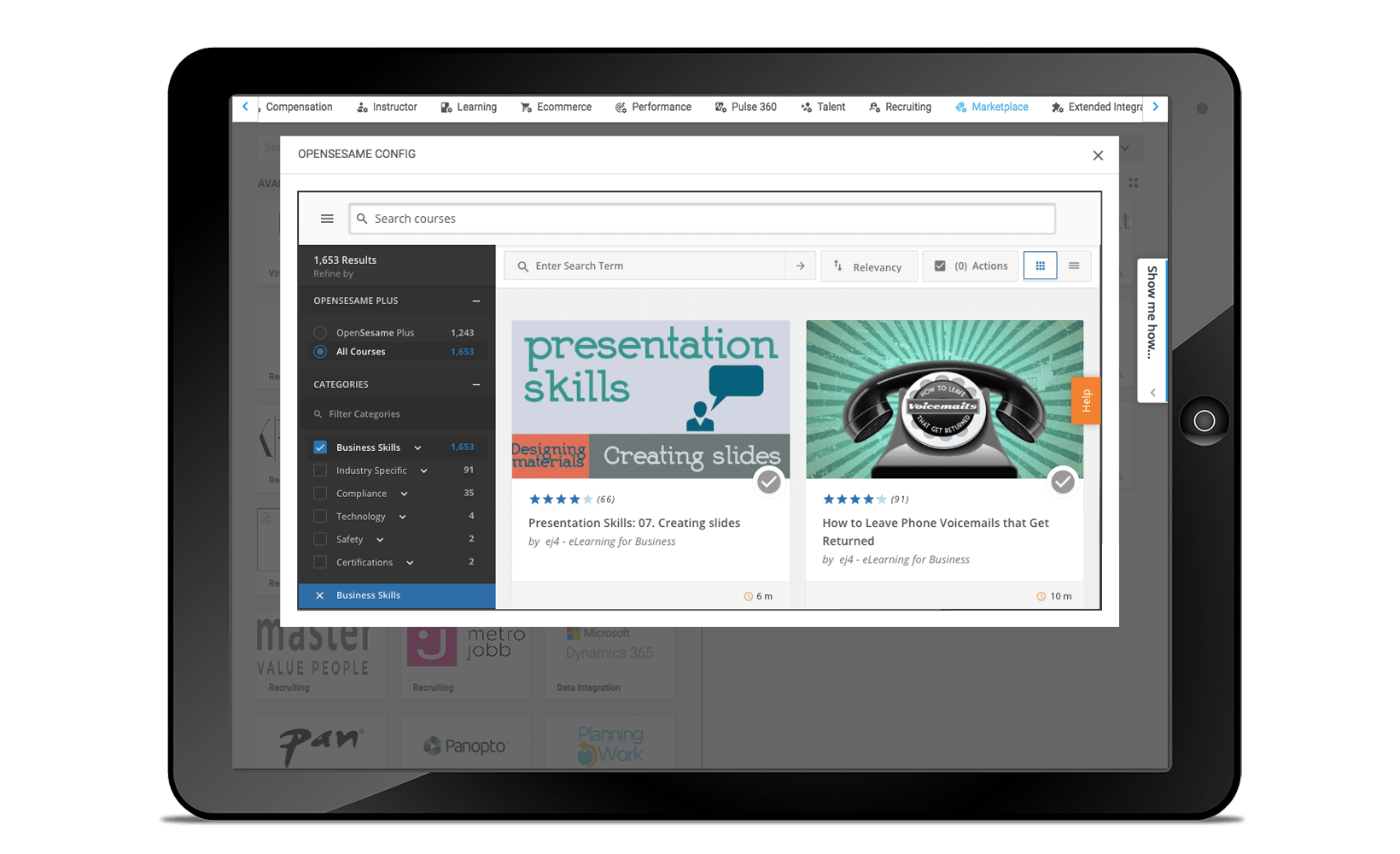 DELIVER APPROACHABLE, RELEVANT AND PERSONALIZED MICRO-LEARNING CONTENT
Transform the way you train and develop your people by delivering concise, relevant and personalized micro-learning content directly to them. Using a bite-sized approach to learning, you can more effectively develop your busy employees by reducing the time to train and offering up content at the moment of need.
Saba makes it easy for you to create micro-sized versions of your existing and future learning content, whether it's formal or informal. Saba's platform simplifies the process of identifying and curating micro-learning content, giving your learners the right-sized content to support their entire learning experience.
Saba's approach to micro-learning gives you a step-by-step process to get started
Micro-learning identification and curation

Increase the return on your existing learning courseware investment by seamlessly identifying, tagging and curating your existing learning content as micro-learning (10 min or less). Saba's system can also automatically scan all of your existing informal learning content and identify micro pieces, saving you even more time and effort. Through the use of tags, you can organize your learning content by subject or topic area, making content curation much easier and more automatic.
Micro-learning Email Digest

Tags are used to organize and curate learning content by subject or topic area and employees can follow these tags to keep track of content that is relevant to them. Saba's system will automatically send employees a personalized micro-learning email digest with relevant content based on the topics they are interested. Delivering short and relevant learning content directly to the hands of the employee, provides more convenience for the learner and allows for a more meaningful learning experience.
Marketplace Connector

A "drag and drop" Saba Marketplace connector lets you access thousands of OpenSesame courses, instantly. Browse the OpenSesame catalog and automatically import mobile and micro-ready content into Saba's platform.
Micro-learning Reporting and Analytics

Leverage Saba's extensive reporting capabilities to track and analyze the impact of micro-learning on learning effectiveness and on your business objectives.