Firewall security extended to Layer 8
Cyberoam Firewall is available as a Next-Generation Firewall and UTM firewall. It offers stateful and deep packet inspection for network, application and user identity-based security. Cyberoam Firewall thus protects organizations from DoS, DDoS and IP Spoofing attacks.
Cyberoam's Layer 8 Human Identity-based firewall appliance enables work-profile based policies and a single interface for policy creation across all features, providing ease of management and high security with flexibility.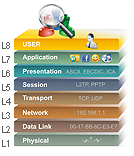 Feature
Firewall with Identity-based policy creation
Access Control Criteria (ACC) – User-Identity, Source & Destination Zone, MAC and IP address, Service
Policy creation for multiple security features through single interface in firewalls
Firewalls well-integrated with VPN, IPS, Anti-Virus & Anti-Spyware, Anti-Spam, Web Filtering, Bandwidth Management, Multiple Link Management
Thin client authentication with session IDs
Supports Citrix –XenApp server, Microsoft Windows Server (Microsoft TSE)
Identity-based policies in thin client environment
Firewall with High Availability with stateful failover
Available as Next-Generation Firewalls and UTMs
Multiple Security Zones
Firewall appliance offering Dynamic Routing
VLAN support
Virtual host capability
Multi-casting
Multi-core technology allows high-speed parallel processing
ICSA-certified firewalls
Checkmark Level 5 Certified
Centralized Security with CCC
Layer 8 Identity-based Reporting
Firewall logs
Centralized logging and reporting with Cyberoam iView and CCC
The Cyberoam Solution for Enterprise Security

Cyberoam is an award-winning global IT security company with a presence in more than 125 countries. With an array of globally acclaimed and certified products, Cyberoam offers reliable solutions for varied needs of enterprises, including network security, centralized security management and centralized visibility. Trusted by thousands of customers across the globe for its innovative products and technology, Cyberoam enjoys a proven track record of serving many well-known names in the enterprise segment across various industries.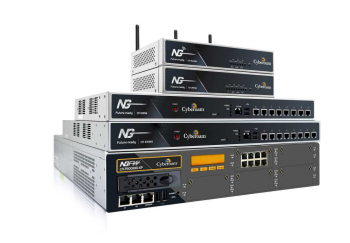 Request for a Demo


Try a FREE DEMO today