Twenty plus years of experience in implementing facilities management systems for government and commercial organizations
Web-Based Computer Aided Facilities Management (CAFM) Systems and Integrated Workplace Management Systems Application Software and Services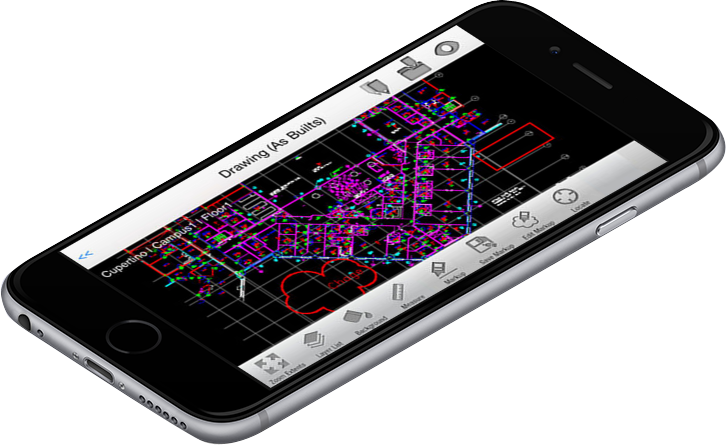 iDrawings Product Solutions
The VLogic iDrawings CAFM/IWMS platform technology tightly couples as-built architectural plans and various other building systems infrastructure (HVAC, electrical, plumbing, etc.) drawings with functional databases to provide a space-centric view of all facility information. All drawings are referenced to the as-built floor plans to maintain the spatial context for the location of infrastructure equipment and employee assets (space, furniture, computers, etc.). This provides the leverage for using a common information base for operational and maintenance requirements, and the business use of the facility.
iDrawings offers 25 modules designed to facilitate major facility management functions. Among the business functions of iDrawings are:
Integrated space management
Preventive and on-demand work order management
Facilities drawings and documentation management
Utilities information management
Building condition assessment
Preventive on-Demand Maintenance Management

iDrawings is an integrated web-based enterprise platform that tightly couples drawings and databases to support mission critical space-centered applications. iDrawings enable organizations to improve their operating efficiency and decision making regarding life cycle management of their capital assets, facilities maintenance, work space utilization, real estate portfolio and costs. Each module of iDrawings addresses a specific business function and process of the Life Cycle Management of Capital Assets and Facilities/Work Place.
iDrawings offers unique solutions to your unique needs by combining specific modules into a customized solution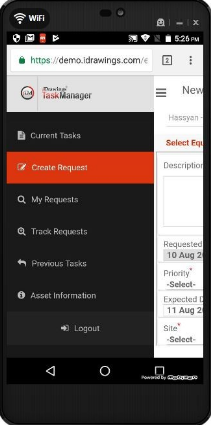 Drawing-centric web based CAFM/IWMS solution
Intuitive GUI enables easy interaction with complex databases and CAD files
Enables storing and viewing of as-built drawings in AutoCAD format
Provides mobile "Anytime Anywhere" access to as-built drawings and data
Features for Mobile application
Create service requests
Attach pictures and documents
Manage service requests and PM work orders
Track service requests
View asset details and service history
Provide customer feedback
Sustained competitive advantage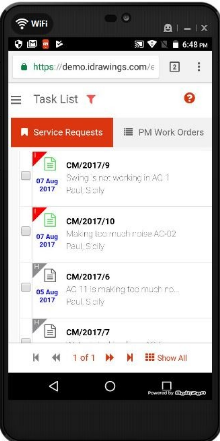 Request for a Demo


Try a FREE DEMO today