Maximize the Value of Enterprise Content
Content chaos results when documents are stored in multiple places—on laptops and USB sticks, in email and network drives, and across various file-sharing sites. These content siloes are a drain on business productivity and increase security risks.
Alfresco's document management software brings company content under control. Important files—like legal contracts, marketing assets and engineering documents—are easily found, shared and secured. What's more, Alfresco maximizes the value of content by integrating it into core business processes. Information flows to the right person, at the right time, in the applications and devices people use to get their jobs done.
Powerful Search and Discovery
Alfresco makes it easy for people to quickly locate the exact document they need from among many thousands, even hundreds of thousands of files.
Amazon-style search features, including instant search suggestions and simple search filtering, speed the retrieval of relevant content.
Smart folders facilitate content discovery by grouping files based on what they are rather than where they're stored
Mobile access and integration with productivity applications mean people can work from anywhere using familiar devices and interfaces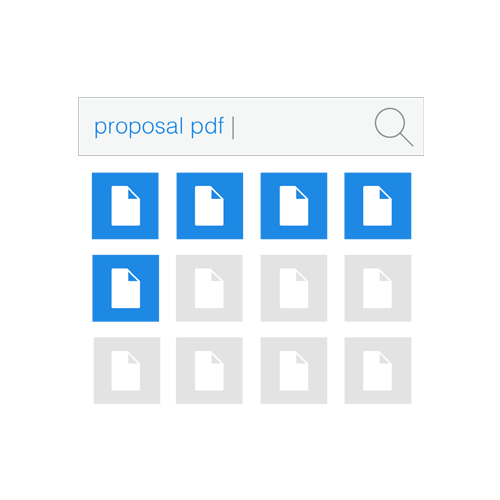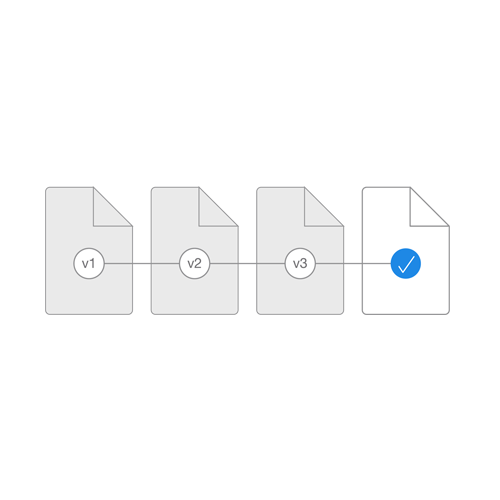 Integrate Content into Processes
A powerful combination of document management and workflow capabilities opens up endless opportunities to enhance and accelerate the flow of digital business.
Rich metadata models, or properties, can be used to move documents automatically through a business process or records management lifecycle
Built-in workflows simplify document review and approval, while custom process definitions can streamline any content-intensive activity
Folder rules trigger automated actions for repetitive tasks, freeing people to focus on more important activities
Secure Business-Critical Content
Enterprise-grade security controls, along with integrated records management capabilities, protect valuable business content at every stage of its life.
Multiple layers of access permissions—for sites, folders and files—control who can view, modify and delete documents
Document versioning, including full roll-back functionality, simplifies document tracking and protects file integrity
Simple, automated records management strengthens and demonstrates compliance with information governance policies for the entire document lifecycle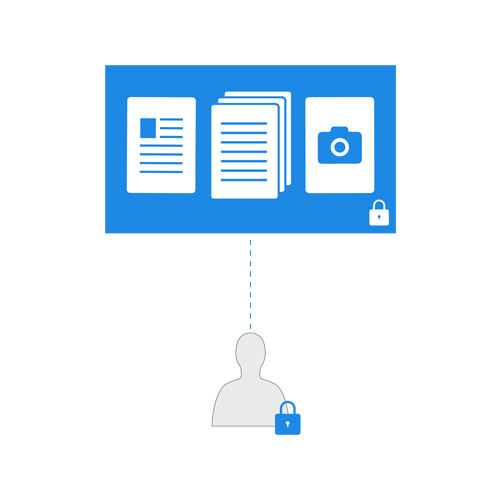 ViciDocs ECM is our core electronic content management solution with rich features for data capturing, archiving, managing, indexing and retrieving of your information.  The flexible data capturing module makes it possible to extract data from almost every source with integrated digitization, e-mail, Optical Character Recognition (OCR), image to text conversions and scanning technologies.
Managing your documents is made easy with the use of intelligent indexing and tagging mechanisms so you will never lose that important document again.
#1: Features are extremely user-friendly
#2: Intuitively designed
#3: Extensive revision and version control
#4: Flexibility for  customization
#5: Quality support at all stages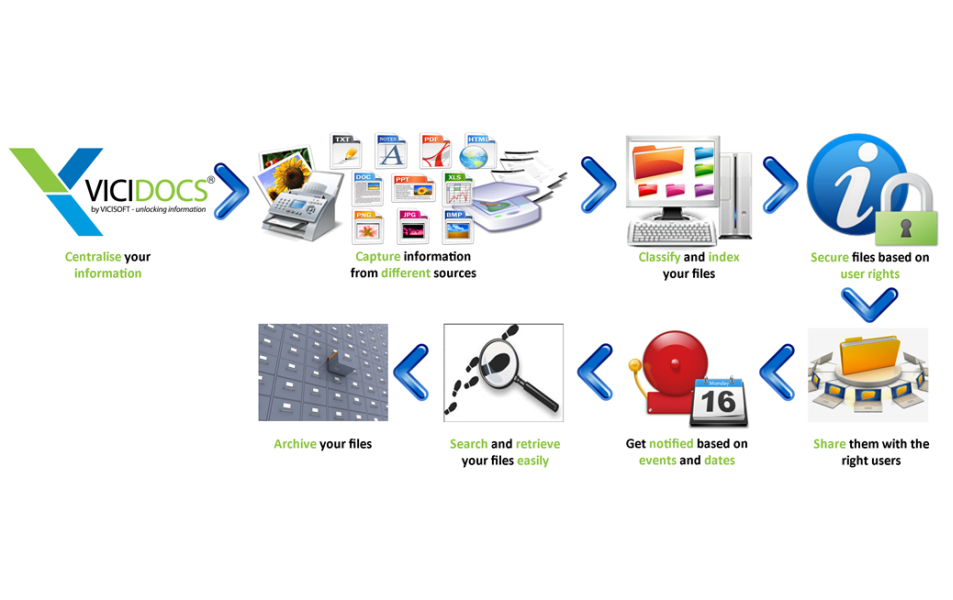 ViciFlow is our comprehensive and intuitive business process management solution that automates business processes that involve routing of documents and forms across different users for review and actions. The solution includes a process modeling application which has immense flexibility to design new and modify existing processes.
The web-based workflow application enables users to view, review and take specific actions on documents or e-Forms received through the workflow.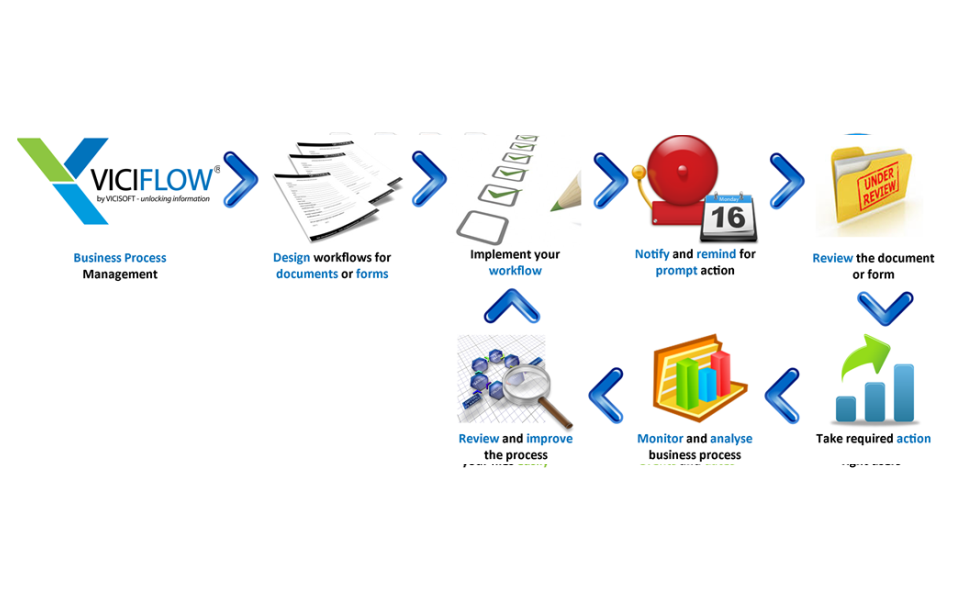 Key benefits
#1: Reduce operational costs
#2: Increase process transparency
#3: Increase collaboration
#4: Promote business efficiency
#5: Maximally exploit employee potential
ViciForms AFP is our distributed form processing and capturing solution which includes the world leading Abbyy engine that automates data extraction from paper forms.
Forms which have inputs of different types (hand printed, machine printed, barcode, OMR etc.) can be automatically recognized and verified through with ViciForms AFP. Save time and avoid input errors with this intelligent solution which can export the validated data easily to other systems.
Rich scanning features which include multipage creation, barcode enabled routing of documents to folders etc
#1: Fast data processing
#2: Save data entry cost
#3: Avoid input errors
#4: Advanced data recognition
#5: Data export to XML
Request for a Demo


Try a FREE DEMO today